Classy Christmas party at Galina
Golden-Xmas Christmas Eve is a colorful culinary feast that welcomes Christmas Day with a unique combination of irresistible flavors combined with varied, exciting performances at Galina Hotel Mud Bath & Spa restaurant.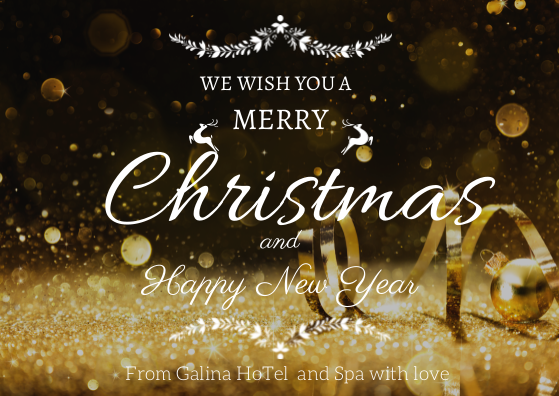 You will be surprised with the space is beautifully decorated with sparkling gold patterns, and also the main color of the night. The sparkling lights come from the glittering lights that range from the hotel's gate to the night's banqueting hall that will create the illusion for the night of the Lord's death.
Galina Hotel's chefs will take you to the culinary paradise of Christmas with traditional and modern flavors, carefully prepared and prepared by the chef. You can not ignore the taste buds " TOM YAM CUNG "comes from Thailand, the fatty smell of baked western chicken, the special flavor of spices mixed in baked goods, or the freshness of seafood dishes. Finally, you will not be able to resist the sweetness of Christmas desserts. All the convergence will create a luxurious party full of charm and impressive.
Throughout the program, you will be immersed in artistic performances, exciting dances and exciting game shows. Especially, you participate in the party night will have the opportunity to receive very interesting and interesting gifts in the game show and lucky draw show night Noel.
Christmas corner with 100% Santa Claus always ready with friends and relatives to record memorable moments.
Ticket price: VND 1,150,000net / adult
VND 550,000 net / child
Time: Sunday, December 24, 2017
Location: Galina Hotel, 2nd floor
For more information and reservations, please contact Hotline 0915571007 or email booking@haidanggroup.com.
Fanpage of Galina Hotel: https://www.facebook.com/GalinaHotelVN/